Mike Goodove has been a volunteer for the MADD Southside Chapter in the Tidewater region since 1993.
He was drawn to MADD after his brother was killed by an impaired driver in 1990.
In his time as a MADD volunteer, he has served as the President and media spokesperson for the MADD Southside Chapter, serving as a champion for safer roads and lending a voice to the victims and families of victims of impaired driving crashes in the region.
Throughout his tenure with MADD Southside, Mr. Goodove has provided financial support for the MADD Southside Candlelight Vigil so that victims in the area would have a venue to remember and honor their loved ones each year.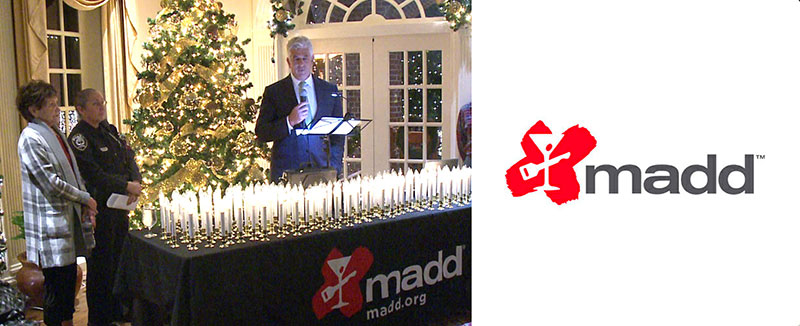 Mr. Goodove has also served as a financial supporter and as an emcee for the Annual MADD Law Enforcement Awards Ceremony in the Tidewater region. This event is typically held annually to honor officers in the region for their impaired driving prevention efforts.
Mr. Goodove recently received the MADD 20th Anniversary "Difference Maker" award. He has organized and conducted monthly meetings for MADD, organized and conducted monthly support group meetings for victims, organized "Tie One On for Safety" Campaigns, and worked pro-bono with victims and prosecutors. The list just goes on… Mike says he volunteers because he believes in supporting victims and deterring impaired driving in the future.