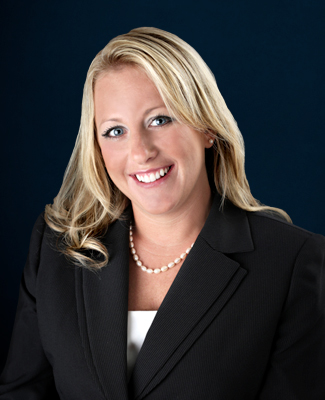 Beth is a native of Virginia Beach and a graduate from the College of William and Mary with a double major in English Literature and Art History. She graduated from the University of Pittsburgh School of Law, graduating with a Certificate of Advanced Study in Civil Litigation from the John P. Gismondi Civil Litigation Certificate Program. Beth has been recognized by the Virginia Business Magazine a Legal Elite Lawyer. Beth began her legal career working in the Virginia Beach Office of the Public Defender, where she advocated for juvenile and adult defendants at every stage of the criminal process, up to and including appeal. Beth then represented the City of Virginia Beach Department of Human Services in Child Protective Services and Adult Protective Services cases, both in court and at the administrative level. She assisted in the development and execution of a Continuing Legal Education Program sponsored by the Virginia Beach Juvenile and Domestic Relations Court, entitled "The Way Home: Advocacy for Parents of Abused or Neglected Children." Beth was a presenter providing information from the City Attorney's perspective to attorneys and guardians ad litem.
During her tenure with the City Attorney's Office, Beth has also represented the Virginia Beach City Public Schools in employee grievance hearings before the Virginia Beach School Administration and the School Board, in special education cases,and in student disciplinary proceedings.
Afterwards, Beth joined the Norfolk Office of the Commonwealth's Attorney, where she prosecuted hundreds of criminal cases ranging from juvenile and traffic offenses to burglaries, robberies, sexual assaults and murder, trials by judges and juries. She has litigated complex embezzlement cases and prosecuted financial crimes involving the exploitation of the elderly. She has also taught Juvenile Law to recruits at the Norfolk Police Academy.
Beth prides herself on her commitment and dedication to protecting the rights of her clients and making sure they are fully protected. She looks forward to assisting you with your case.

Personal Injury, Criminal Defense Law
College of William and Mary, B.A.
University of Pittsburgh, J.D
Admitted Virginia Supreme Court
U.S. District Court for the Eastern District of Virginia
Beth has been a member of the James Kent American Inns of Court, and the Virginia Beach Bar Association, Young Lawyers Committee. In her spare time, she volunteers with the REACH (Reading Enriches All Children) program which supports the literacy of homeless and at-risk children living in shelters, has been a mentor at SeatackElementary School, and volunteers with Regent Law School's moot court program.
Virginia Trial Lawyers Association