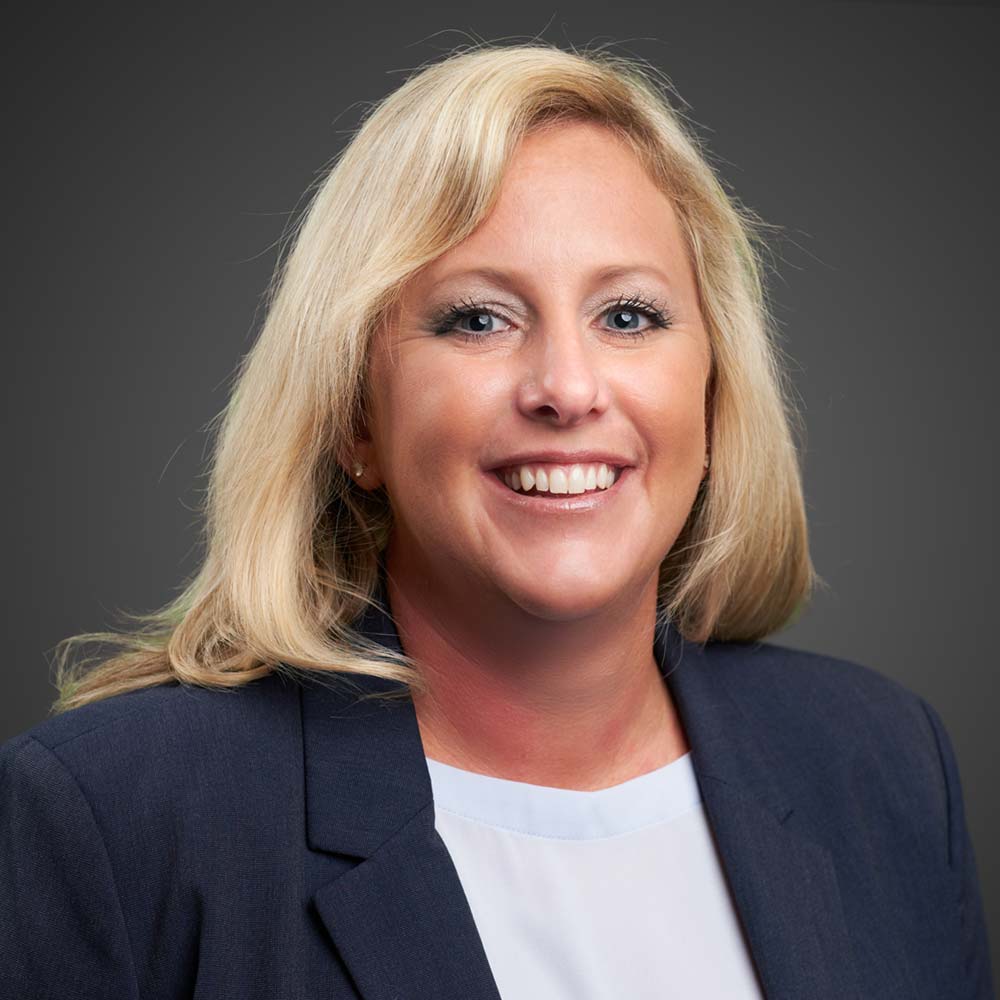 Background
Beth is a native of Virginia Beach and a graduate of the College of William and Mary with a double major in English Literature and Art History. She graduated from the University of Pittsburgh School of Law, with a Certificate of Advanced Study in Civil Litigation from the John P. Gismondi Civil Litigation Certificate Program. Beth was honored by Inside Business in 2020 by receiving a "Women in Business" Achievement Award for her successful contributions to the Hampton Roads economic region. She has been selected as a "Super Lawyer" in the field of Personal Injury, a "Legal Elite" by Virginia Business Magazine and as one of Coastal Virginia Magazine's "Top Lawyers" for Personal Injury.
Beth joined Swartz, Taliaferro, Swartz & Goodove in 2012. Since then, she has helped thousands of clients achieve the best possible results. She represents victims and their families in personal injury claims including car accidents, dog bites, medical malpractice cases, products liability cases, wrongful death cases and slip and falls. She is passionate about helping people who, due to unfortunate circumstances and through no fault of their own, find themselves in need of a lawyer. She is sensitive to every individual client's situation and fights hard to recover the fair financial compensation that each person deserves.
Senator Warner extended his congratulations to Mrs. Ufkes in 2017 for her exemplary leadership, professional achievements and community involvement when she was recognized by Inside Business Magazine as one of the "Top 40 Under 40″ professionals in Hampton Roads.
Beth began her legal career working in the Virginia Beach Office of the Public Defender, where she advocated for juvenile and adult defendants at every stage of the criminal process – up to, and including, appeal. Beth then represented the City of Virginia Beach Department of Human Services in Child Protective Services and Adult Protective Services cases, both in court and at the administrative level. She assisted in the development and execution of a Continuing Legal Education Program sponsored by the Virginia Beach Juvenile and Domestic Relations Court, entitled "The Way Home: Advocacy for Parents of Abused or Neglected Children." Beth was a presenter providing information from the City Attorney's perspective to attorneys and guardians ad litem.
During her tenure with the City Attorney's Office, Beth has also represented the Virginia Beach City Public Schools in employee grievance hearings before the Virginia Beach School Administration and the School Board, in special education cases, and in student disciplinary proceedings.
Afterwards, Beth joined the Norfolk Office of the Commonwealth's Attorney, where she prosecuted criminal cases ranging from juvenile and traffic offenses to burglaries, robberies, sexual assaults and murder. She has litigated complex embezzlement cases and prosecuted financial crimes involving the exploitation of the elderly. She has also taught Juvenile Law to recruits at the Norfolk Police Academy.
Beth volunteers as the President of the Board of the Directors for REACH – Reading Enriches All Children – a non-profit group organization designed to promote literacy for children across the region through access to and ownership of books. She is the past president of Star of the Sea Catholic School Board and serves as Vice-Chair of the Virginia Beach Bar Association's General District Court Liaison Committee. She presented at the Virginia Trial Lawyer's 2021 Advanced Auto Retreat on preparing and presenting cases involving "Non-Emergency Medical Transport" vehicles.
Beth works hard to protect the rights of her clients and make sure they are treated fairly. She looks forward to assisting you with your case.
"My philosophy is simple. The most important case that I handle is yours."
Areas of Practice
Car Accidents, Dog Bites, Slip and Falls, Wrongful Death, Medical Malpractice, Criminal Defense, Traffic Cases and School Disciplinary Hearings
Education
College of William and Mary, B.A.
University of Pittsburgh, J.D
Bar Admissions
Admitted Virginia Supreme Court
U.S. District Court for the Eastern District of Virginia
Awards
2015 – 2019 Rising Stars Super Lawyers, Inside Business Magazine/Virginian Pilot
2017 – 2018 Coastal Virginia Top Lawyers, Personal Injury, Vista Graphics
2016 – 2017 Top Attorneys, Rising Starts, Virginia Richmond Magazine
2013 – 2018 Legal Elite, Virginia Business Magazine
Member
As a member of the Virginia Beach Bar Association, Beth serves as a liaison between the bench and bar on the General District Court committee. In her spare time, she is President of the Board of Directors of REACH (Reading Enriches All Children), a nonprofit organization that supports the literacy needs of homeless and at-risk children. She is Past President of the School Board of Star of the Sea Catholic School in Virginia Beach and has volunteered with Regent University School of Law's Moot Court program. She is a past member of James Kent American Inns of Court.
Other Activities
Virginia Trial Lawyers Association