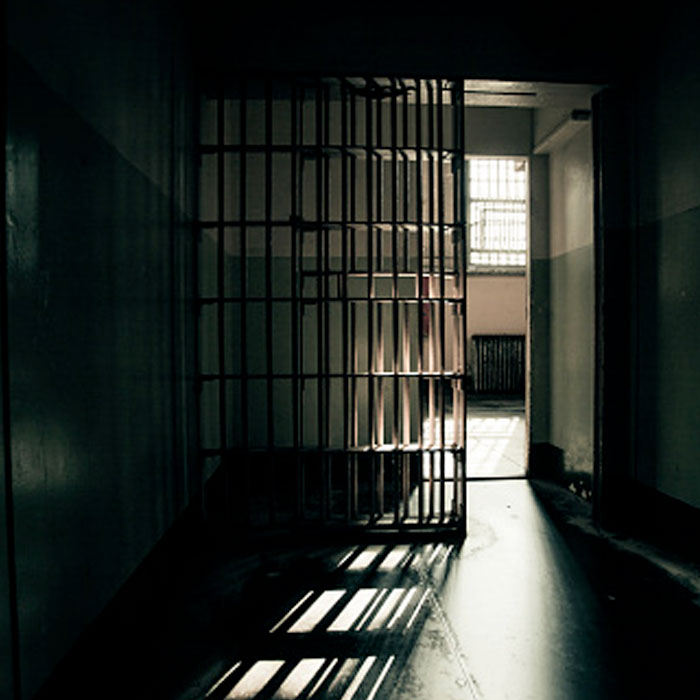 NORFOLK
Kentrell L. Sanderson pleaded guilty Wednesday to capital murder in the slaying of his 12-year-old stepdaughter, and the judge who sentenced him to life said the prosecution had been compromised because the state medical examiner involved had drug convictions.
Prosecutors previously said they would seek the death penalty for Sanderson at his trial, which had been set to begin in March.
The girl, Shatierra Sigler, died in September 2008 in the Pleasant Avenue apartment she shared with Sanderson, her mother, Robin, and her little sister.
Sanderson slit her throat and then raped her. He told police Shatierra's fate was decided by a coin toss.
Revelations about the doctor's history of drug and alcohol abuse led the case to end with Sanderson's plea Wednesday to charges of capital murder, rape, sexual assault and unlawful wounding. Sanderson was sentenced to four life terms without parole plus five years.
Last month, prosecutor Philip G. Evans II alerted the court and defense lawyers that Dr. Gary Zientek, who performed Shatierra's examination, was charged with three felony counts of obtaining drugs by fraud in Henrico County.
Court records show the charges were reduced to misdemeanors, and Zientek was convicted and received a suspended sentence. Zientek's medical license had been revoked in 2003, but it was reinstated in December 2007.
Circuit Judge Junius P. Fulton III said Zientek's history of substance abuse, including while he was working as a doctor, "has compromised the Commonwealth's ability to prosecute this case."
In accepting Sanderson's plea, Fulton said that "life without parole is a sentence I can live with."
Shatierra's uncle, Marc Hinson, said he could not.
"I have not made peace with it," Hinson said outside the courtroom. "I can no longer get that guy the death sentence. I want to know why the state hired someone who prevented that from happening."
The state's Chief Medical Examiner, Dr. Leah Bush, said the Tidewater office was aware of Zientek's history when he joined the staff in July 2008 for a year long fellowship.
Zientek had alcohol and drug abuse problems, Bush said, but he had been sober for years. He submitted to and passed random screens for drugs and alcohol, she said. He was always supervised by another doctor because of his fellowship status.
Doctors in the office discussed whether Zientek's history would cause problems on the witness stand, she said, but because of his unrestricted medical license, his clean recent history and his stellar work record, it did not appear to pose an insurmountable hurdle.
If prosecutors didn't try to present him as an expert witness, she said, "how would they know?"
Zientek, who now works for the state medical examiner's office in Alaska, said he did not believe his convictions were relevant to his work on autopsies. Other prosecutors told him his past would not pose a problem for his testimony, he said. He had just completed his fellowship in forensic pathology, he said, and had not yet testified in any cases.
Commonwealth's Attorney's spokeswoman Amanda Howie said prosecutors understood the family's frustration.
"While we had sought the death penalty in this case, several factors – of which Dr. Zientek is a significant one – resulted in the guilty plea," Howie said in an e-mailed statement.
Defense lawyer B. Thomas Reed, who was not involved in Sanderson's case but has defended several clients against capital murder charges, said Zientek's history may have compromised his testimony but not trashed it.
Still, Reed said, capital murder trials require so much time and money to prosecute that "it's an enormous amount of effort to put into a case that has a question mark."
Zientek completed his fellowship with the Tidewater medical examiner's office in June. His medical license in Alaska is probationary because of his convictions, and he must abide by conditions such as attending therapy and substance abuse meetings. Bush said he left the Tidewater office on good terms.
Howie said her office would review other cases in which Zientek conducted examinations as they come to light.
In court, Hinson testified that he had been like a father to the girl he called Shay since the day she was born. They shopped together, he said. When she was 5, he taught her sign language that she still remembered at 12.
"I always considered myself her guardian," Hinson said.
Evans displayed a series of pictures of Shatierra: with her cousins at Christmas, on her grandmother's lap at a Fourth of July picnic, mugging for the camera in front of the apartment on Pleasant Avenue. Teachers wrote letters about Shatierra's quiet nature, but also her diligence, politeness and the hard work she gave to her classes.
In the week after Shay's death, Hinson said, he collected the contributions to the makeshift memorial that grew in front of her apartment. Those items remain at his house, minus 17 teddy bears – each month since her death, he has taken a stuffed animal to Shatierra's grave.
"You go ahead and enjoy your life in prison," Hinson said, looking at Sanderson. "Hell will wait for you to arrive and begin to serve your true punishment."
Sanderson spoke briefly, reading from a paper he unfolded.
"I want to say how sorry I am for what I did to Shay," he said. "I'm sorry for the pain and grief and betrayal to her family. I accept full responsibility for what I did. I hope one day her family will forgive me for what I have done."