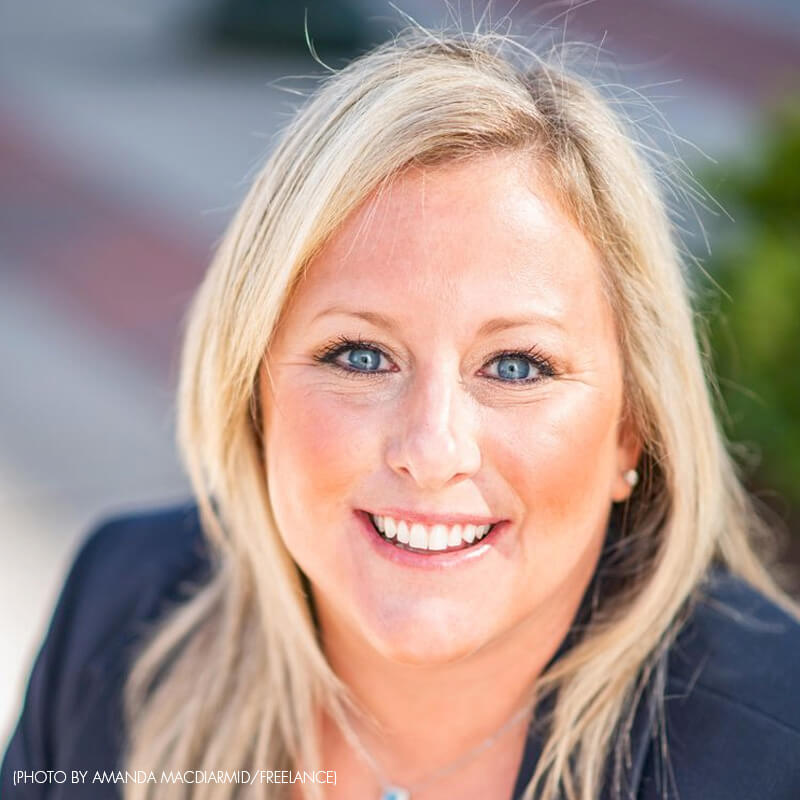 At work: Whether I'm negotiating a fair settlement or arguing a case to a jury, facilitating positive outcomes for my clients is what motivates me. I have been recognized in the field of Personal Injury by Super Lawyers magazine, as a "Top Lawyer" by Coastal Virginia magazine, as a "Legal Elite" by Virginia Business and as a "Top 40 Under 40" by Inside Business. Active with the Virginia Beach Bar Association, I co-chair the General District Court Bench-Bar committee.
Volunteer activities: As board president of the nonprofit The Bureau of Books and Big Ideas, formerly REACH, we work to improve literacy among children in Hampton Roads through access to and ownership of books.
Home and family: My husband, Gordie, and I have two children, Maggie and Luke, who attend Star of the Sea Catholic School, where I serve as School Board president and fifth grade room parent. We recently adopted a loveable Belgian Malinois puppy that understands French, despite failing out of the K-9 academy.
Advice for women in business: Waterproof mascara is key to appearing calm and composed. You can never predict what each day will bring beyond a sweaty commute to the courthouse, a lengthy argument in trial, an emotional moment with a client, an evening meeting (or two) and rushing home to take care of your family.
How the coronavirus pandemic has affected my work: My firm embraced technology and changed how we meet with clients, transmit documents and conduct depositions.
Professional growth in five years: As I continue to practice law with my mentor and friend, Michael Goodove, I am excited for the opportunities and challenges that come with each new case — from making dangerous site inspections and meeting fascinating people to adapting to developments in both law and technology.
Downtime: I enjoy going to the beach with my kids, cooking, playing piano and binge watching Netflix.
What really gets under my skin: Being addressed by male colleagues who use old-fashioned pet names like "Babydoll" or "Sweetie."