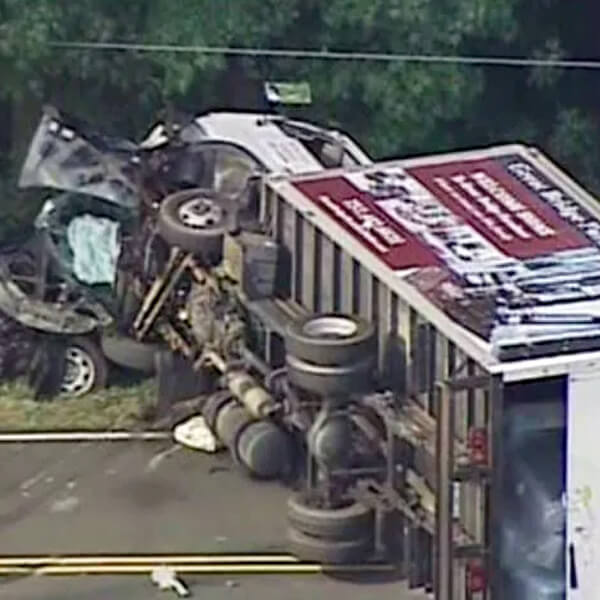 Lawsuits filed in the drunk-driving crash that killed Great Bridge High School senior Kaitlyn Duffy and critically injured her friend, Sabrina Mundorff, have been settled.
The furniture company that employed the driver agreed this week to pay Duffy's family $450,000, most of which will be covered by insurance, according to a final order filed in Chesapeake Circuit Court.
Records in Virginia Beach show a suit filed there by Mundorff was settled in late August. A final order, in that case, was entered Oct. 3 but did not mention the settlement amount or terms.
The families were limited in how much they could collect because of the "woefully inadequate" assets and insurance coverage that the company had, according to their attorneys, Michelle McCracken and Michael Goodove. McCracken represented the Duffy family, and Goodove is Mundorff's lawyer.
"This was never about the money," Goodove said. "It was an attempt to gain some justice for our clients and to prevent another family from having to go through something like this."
Duffy, 18, was killed May 19, 2017, when a Great Bridge Furniture box truck driven by Jerode Johnson slammed head-on into her SUV on Indian River Road in the Pungo section of Virginia Beach.
Duffy and Mundorff had spent the day at the beach with friends and were driving home. The two were set to graduate from Great Bridge High School less than a month later.
Mundorff remained hospitalized for months before being sent to a rehabilitation center in Georgia.
Johnson's blood-alcohol level tested at 0.10 to 0.11 more than two hours after the wreck, according to a toxicologist. It would have been .12 to .16 at the time of the crash, she said. He also had cocaine, marijuana, and prescription drug Valium in his system. His father, a passenger in the truck, also was injured.
The 32-year-old pleaded guilty earlier this year to numerous charges, including aggravated involuntary manslaughter, DUI, hit and run, drug possession, and driving with a suspended license. He was sentenced in September to 47 years in prison, the maximum.
Mundorff's mother, Debbie Leger, declined to disclose settlement information in her daughter's lawsuit, other than to say it was a minor amount considering the significant physical and emotional damage her daughter suffered, and the impact those wounds will continue to have on her. The teen suffered a traumatic brain injury that meant having to relearn how to walk, talk, and eat. One arm had to be fused at a 60-degree angle. Damage to her peripheral vision means she'll never be able to drive.
"All the money in the world won't make up for what we have been through and what the Duffy family has been through," Leger said.
Mundorff also will be required to reimburse their health insurance company with some of the funds she receives, Leger said.
Now 19, Mundorff started school at Virginia Tech this semester. It was a year later than she'd planned, but an amazing feat considering the many months of hospitalization, rehabilitation and therapy she had to undergo, her mother said. She plans to major in biology and hopes to be a doctor, which was Duffy's goal, too.
"She loves (college) and she's doing great, but she has a lot of issues, and it is much harder for her than it would have been before the accident," Leger said.
Leger started a support group for young people with traumatic brain injuries and their caregivers called "TBI Survivors and Thrivers."
Records in the Duffys' suit show Great Bridge Furniture agreed to pay $50,000, and their insurance provider will pay $400,000. The suit, filed last year, had sought $30 million.
Settlement funds will go to Duffy's parents and brother. Nearly $176,000 of that will be deducted for lawyer fees and costs and reimbursement for funeral expenses, according to the final order filed in Chesapeake.
After a settlement hearing in the case Wednesday, Duffy's parents, Tammy and Scott, said that while appeals in the criminal case may be looming, the civil settlement was one step closer to peace.
"We're just happy to get this chapter closed," Tammy Duffy said.
Still, Scott Duffy said, the lawsuit doesn't take away their loss.
"I don't want it, really," he said of the settlement money.
"I just want her back."